Reading Time:
4
minutes
As you add more Home Automation to your home, you inevitably run into a few situations like these. All of which may be remedied with a Sockitbox Weatherproof Connection Box:
you need to inexpensively extend your Mesh WiFi network outside the ground floor walls of your home
you need to install an indoor smart device in an outdoor setting
you buy an outdoor smart device, only to discover that the power adapter is not weatherproof
I was stymied by these problems on a few occasions, but then I discovered what has turned out to be a simple solution: The Sockitbox Weatherproof Connection Box.
Sale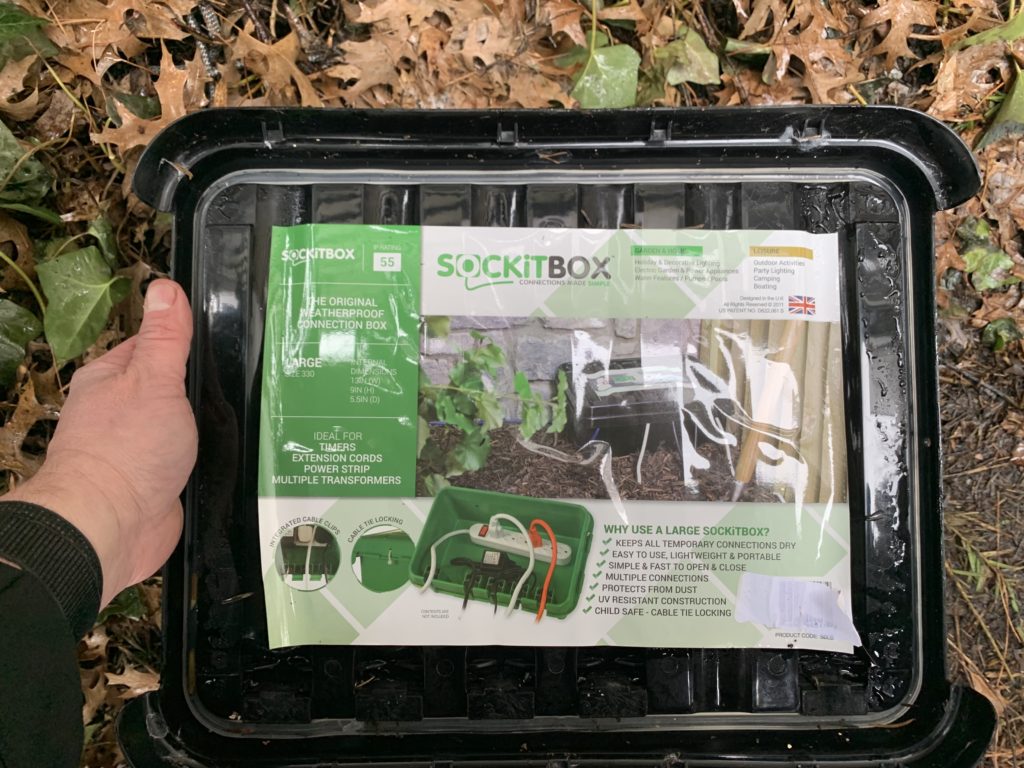 What is a "Weatherproof Connection Box"?
A Weatherproof Connection Box is a plastic cabling junction box with silicone gaskets placed inside the openings that act like clamps for incoming extension cords and other sorts of wires. You can place a Weatherproof Connection Box outside your house near an exterior power outlet. In the Weatherproof Connection Box you can place things like Mesh WiFi Extenders, Transformers, Outlet Strips, Power Adapters, or Indoor Mechanical Timer Switches.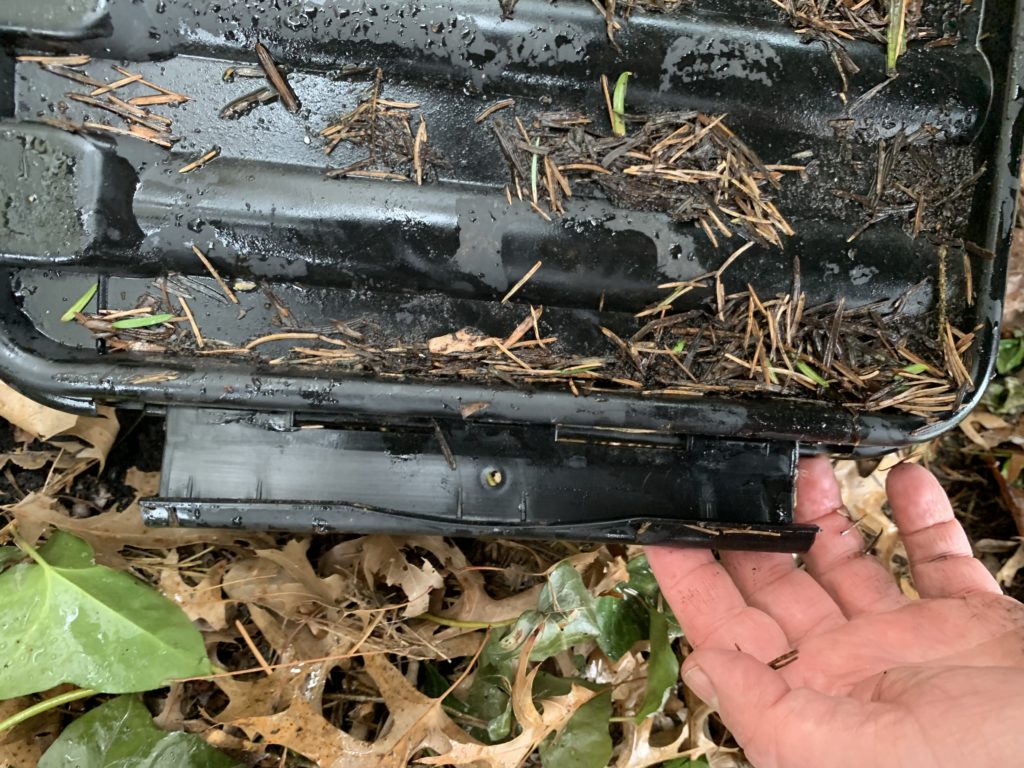 Why Buy Sockitbox?
A Sockitbox Weatherproof Connection Box is special because it's rated at IP55. That means the box is protected against dust, but is not fully dust tight. It's also protected against water jets projected by a small spray nozzle when the water is directed at any angle.
First Use Case: Updating the Firmware on a Honda SUV
I started looking for a Weatherproof Connection Box a month after I bought a Honda Pilot SUV. Shortly after I took delivery, I found that the Pilot needed a firmware update for the entertainment system head unit. But I didn't want to book a Service appointment at the Dealership, and drop off the vehicle for what should be an almost automatic update.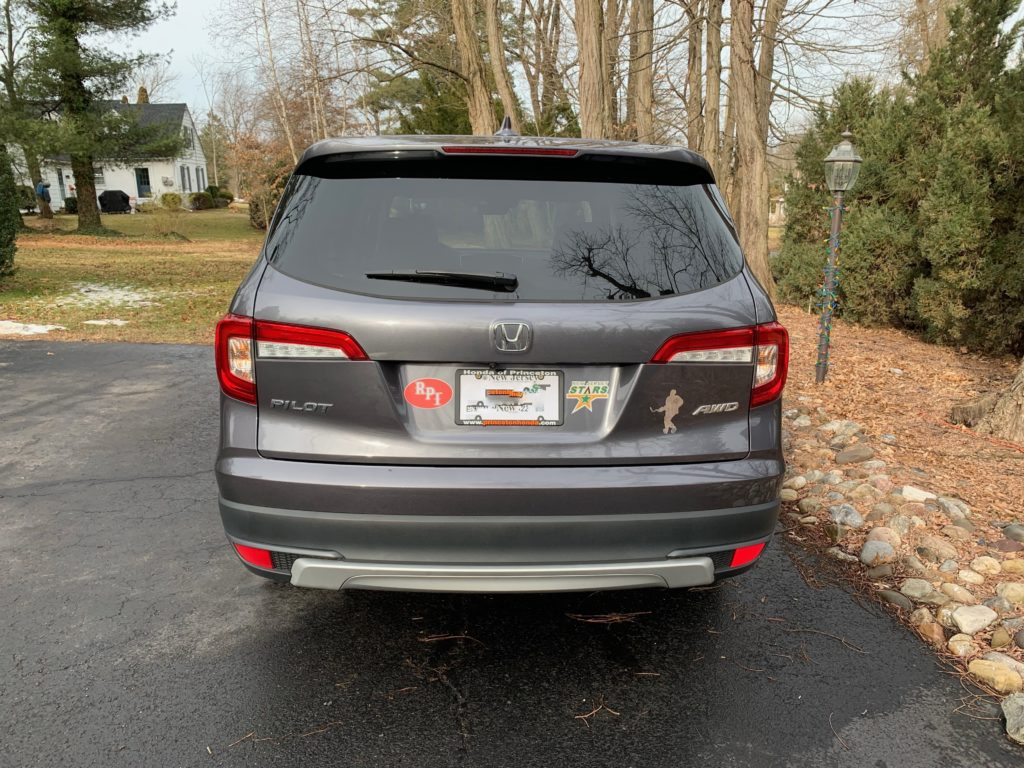 The problem was that I couldn't get the car to stay connected to the eero Mesh WiFi network in my house because the signal in the driveway wasn't consistently strong enough.
I needed WiFi to extend 30 to 60 feet away (9 to 18 meters) from my house. No matter where I placed an eero Beacon Mesh Wi-Fi Extender on the inside of my house, the WiFi signal wasn't consistently strong enough for the vehicle to join the network and update its own firmware. I also couldn't move the SUV closer to the house without parking on the grass. What could I do?
The solution I thought of was to bring the eero Beacon outside and connect it to an outdoor extension cord temporarily. I was planning to do it on a sunny day, and I would take the eero Beacon right back into the house and put it back in its place in the Living Room.
Could I Make This Permanent?
My thought was, "If I kept the eero Beacon outside the walls of the house, I'd be able to be on WiFi whenever I was in almost any part of the yard." I didn't want to use cellular data to stream in outlying parts of my yard, so that would be a bonus.
I didn't know how to describe what I was looking for. "Junction box" refers to specific electrical products you buy for construction at a store like Home Depot or Lowe's. Those boxes are often meant to be built into walls or ceilings.
What I needed was a box that had multiple openings for electrical and data cables in which I could connect power to adapters that allow Smart Home products intended for inside use to operate correctly outdoors on a semi-permanent basis.
That's when I found Sockitbox.
The Sockitbox Solution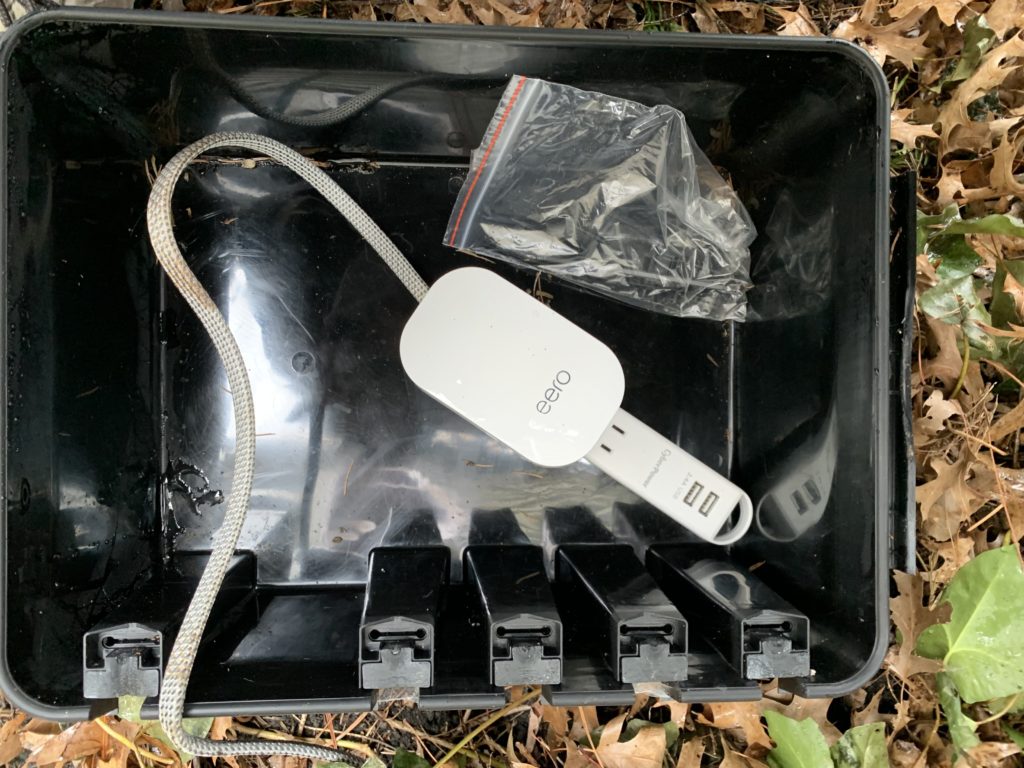 I bought a Sockitbox, connected an eero Beacon and an indoor outlet strip together inside the Sockitbox, and connected the cord from the outlet strip to a weatherproof power outlet a few feet away.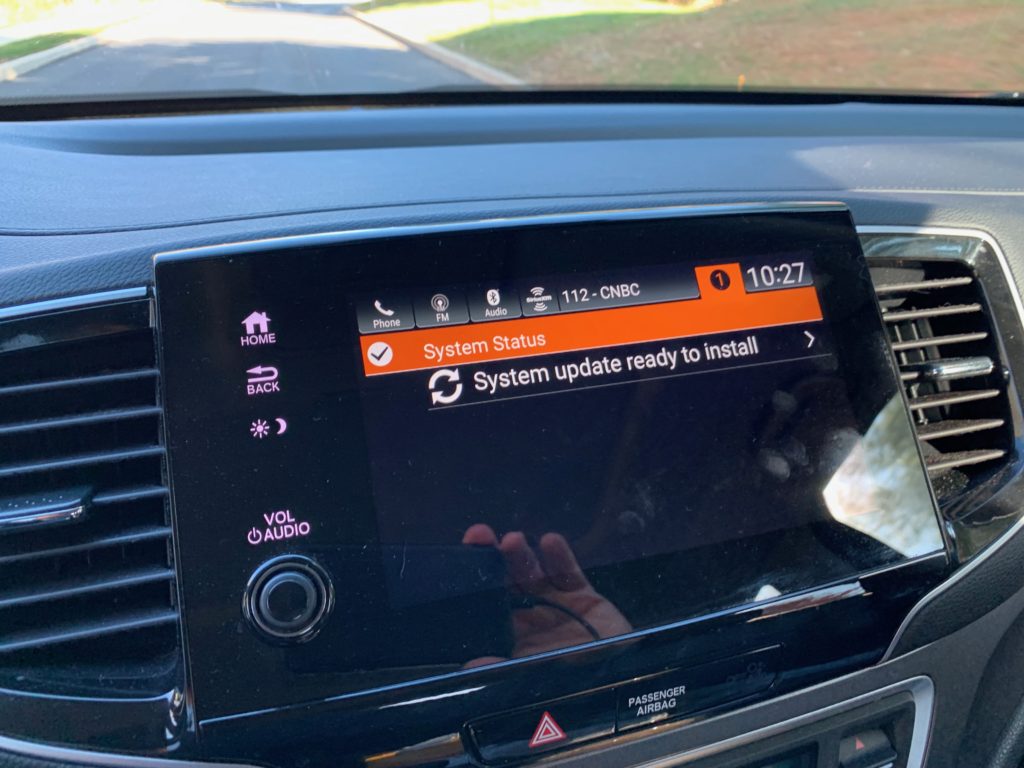 Once I did this, the eero Beacon worked flawlessly. I had WiFi into the road on the other side of my driveway, over 50 feet away. My Pilot's firmware updated as if I had it parked inside the Dealer's Service Bay.
How Long Has It Lasted?
The Sockitbox has allowed my eero Beacon and an indoor outlet strip to operate outside of a house in Southeastern Pennsylvania for a year. The eero has not complained about heat or cold, and just keeps running. The box has not become excessively hot. This is in part because it is located under a small ornamental tree, inside a small plot of pachysandra plants.